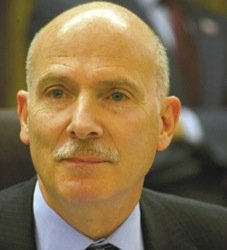 Phil Mendelson is chairman of the D.C. Council.
Stories this photo appears in:

The D.C. Council's tax-relief plan and budget for fiscal 2015 may leave many residents smiling — particularly at their lower income tax bills — but will undoubtedly chafe others who feel the wrath of sharp budget cuts.


D.C. Council Chairman Phil Mendelson (D) may seem to be a bit stiff to some District residents but he showed that he can "cut a rug" with the best of them.