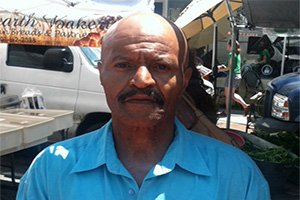 Floyd Smith
Washington, D.C.
Wal-Mart should pay its D.C. employees a living wage. By the company saying it doesn't want to, is almost a form of enslavement. I don't see how a person who lives in the District can survive just off of the [$8.25] minimum wage alone, especially a single parent – they just can't. I make more than the minimum wage, yet I'm living paycheck-to-paycheck. I know for a fact that I couldn't live off of the minimum wage.

Stories this photo appears in:
Did the D.C. Council act in District residents' best interest when they passed the living wage bill?