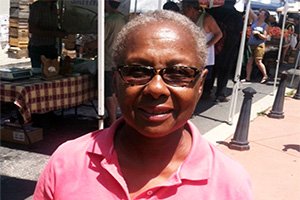 Carol Winter
Silver Spring, Md.
The move is typical of Wal-Mart and its executives. It's always about keeping people enslaved. [Company executives] want people to shop at their stores and do business, and quite a few people on the lower end of the socio-economic scale shop there. But the company refuses to pay its employees above [the $8.25] minimum wage. I refuse, and will continue to refuse to shop at Wal-Mart due to the treatment its employees receive from executives.
Stories this photo appears in:
Did the D.C. Council act in District residents' best interest when they passed the living wage bill?