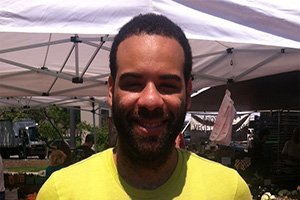 Ryan Grant
Greenbelt, Md.
I think it's petty that Wal-Mart executives are arguing over what are essentially pennies to the company, especially considering that the Walton family [the owners of Wal-Mart] is worth tens of billions of dollars. The Washington D.C. area is one of the most expensive to live, but the company doesn't want to raise pay to help compensate its employees. It's especially frustrating because the company demands so much of its employees – many can't even take Black Friday off. Wal-Mart demands a lot from its employees without wanting to compensate them fairly.

Stories this photo appears in:
Did the D.C. Council act in District residents' best interest when they passed the living wage bill?