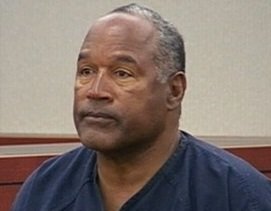 O.J. Simpson (Courtesy photo)
Stories this photo appears in:

Fearing he may have terminal brain cancer, imprisoned football legend O.J. Simpson has appealed to President Obama for clemency.

O.J. Simpson will be paroled from a Las Vegas prison, where he has been since a 2008 conviction for armed robbery, according to CNN.