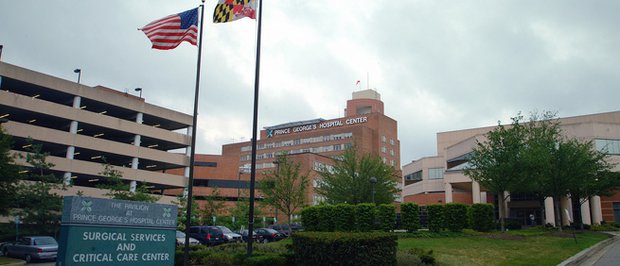 **FILE** Prince George's Hospital Center (Courtesty of dimensionshealth.org)
Stories this photo appears in:

Prince George's Hospital Center will reopen its neonatal intensive care unit Tuesday, nearly two months after discovering potentially dangerous bacteria in the water system.

Prince George's Hospital officials found potentially deadly bacteria in a patient care area, but not in the neonatal intensive care unit from which nine infants were removed last week, according to a hospital statement Tuesday.

Nine babies at Prince George's Hospital Center have been transferred to Children's Hospital in D.C. after officials determined three of them are infected with potentially deadly bacteria.

Largo Town Center has been selected as the site for Prince George's County's new regional medical center.

Officials with Dimensions Healthcare System are a little closer to making a decision on the location of a new hospital in Prince George's County now that two of four possibilities have been eliminated.