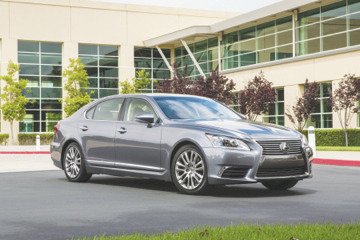 It's impossible to think that a 2013 Lexus LS owner could ever be dissatisfied with the refresh — it's a fantastic update for the luxury flagship. (Courtesy of Toyota Motor Sales U.S.A., Inc.)
Stories this photo appears in:

I have spent the last six days driving the 2013 Lexus LS 460. And after roughly 650 miles of errand-running, commuting and highway cruising, I can safely say this: It's a blast to live somebody else's privilege.