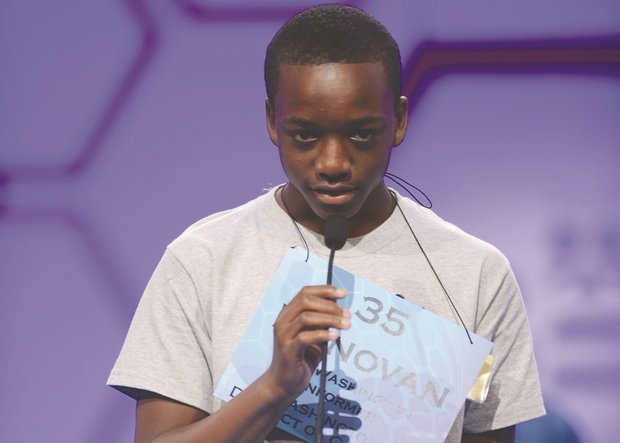 Donovan Rolle, 13, counted among the students who aspired to hoist the Scripps National Spelling Bee's shiny, gold trophy high in the air. He was the only speller to represent the District of Columbia in the bee in 2013. (Photo courtesy of Scripps National Spelling Bee)
Stories this photo appears in:

Students in schools across the country have always liked competing against each other, whether for science projects, sporting events or talent shows. But when it looks like they're competing against a dictionary rather than among themselves, a spelling bee's most likely involved.

Donovan Rolle, 13, represented The Washington Informer as the District of Columbia participant in the Scripps National Spelling Bee held last week at the National Harbor in Maryland.