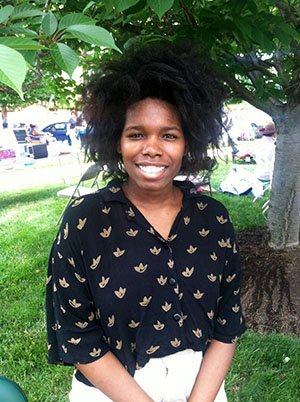 Charlyndria Horton
Washington, D.C.
While Henderson's policies are similar to Rhee's, I don't believe she's as extreme. Closing the proposed schools is not going to solve any problems at all – it just won't. It will only make the educational system in the District worse and the affected children will have to be taken to other parts of the city. They should be able to attend a school in their neighborhood. Busing children to other neighborhoods, while neglecting true educational needs, is not the solution.

Stories this photo appears in:
D.C. Public Schools Chancellor Kaya Henderson is in the process of closing 15 District schools. Is Henderson any different than her mentor and predecessor, Michelle Rhee?