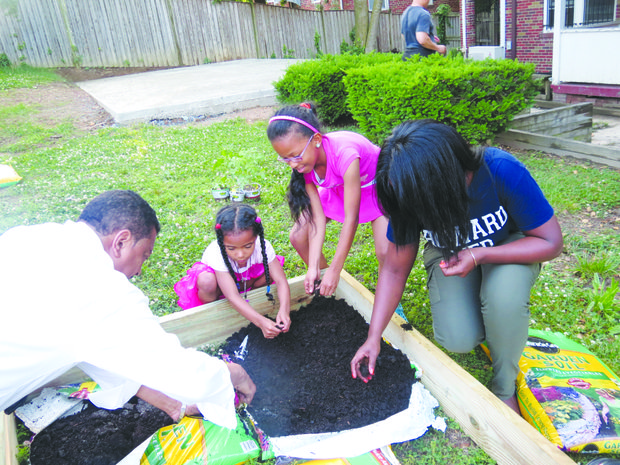 From left: Ron Harris of Howard University helps Dakota and Taleyah Evans along with Howard University medical student, Stephanie Purnell, in creating their garden for the My Garden project sponsored by the Howard University College of Medicine in Northwest on June 8.
Stories this photo appears in:

Dozens of District families with school-age children participated in the second annual My Garden project, and received a free garden courtesy of Howard's College of Medicine in Northwest. The program provided families gardens that will teach children healthy eating habits and the joy of watching vegetables grow.