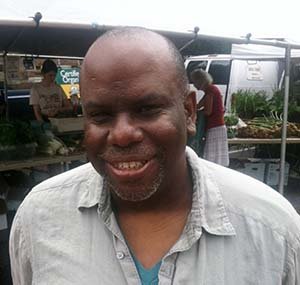 Kevin Bradshaw
Washington, D.C.
I think the Wizards should draft him. I think he'd make a good power or small forward for the team. A lineup with John Wall, Bradley Beal and Otto Porter Jr. would make for a really good threesome. The three are all around the same age, so they can grow up together on the court. His addition would definitely make the team more competitive next season. I wouldn't be surprised, if everyone stays healthy, if they finish in the top eight next year – which would put the team in the playoffs.

Stories this photo appears in:
Should the Washington Wizards draft Georgetown forward Otto Porter Jr. in the upcoming NBA draft? Will the move make the Wizards more competitive next season?