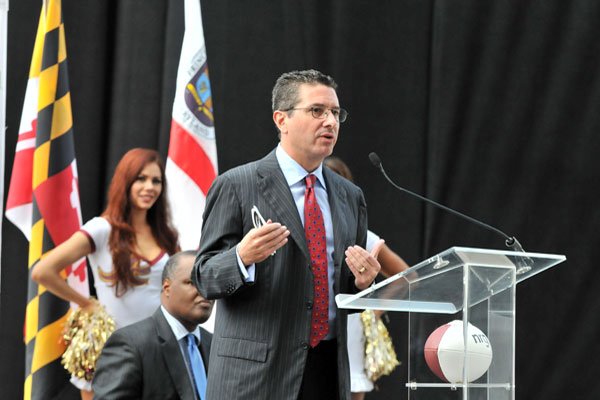 Washington Redskins owner Dan Snyder
Stories this photo appears in:
The fact that the current owner of the Washington NFL franchise refuses to even entertain the notion of decency with regard to retiring his racist team name and its logo should come as no surprise to anyone.
A neighbor of Redskins owner Daniel Snyder has registered the name "Washington Bravehearts" to use for "entertainment in the nature of football games."
'Cannot Ignore Our 81-Year History'
Washington Redskins owner Daniel Snyder staunchly defended his decision to keep the team's name on Wednesday amid a growing opposition that has gathered steam after President Obama recently weighed in on the topic.
Ten members of Congress recently sent a letter to Washington Redskins owner Dan Snyder to change the team's name, the latest attempt in a lengthy battle to remove what some consider a racial slur to American Indians.