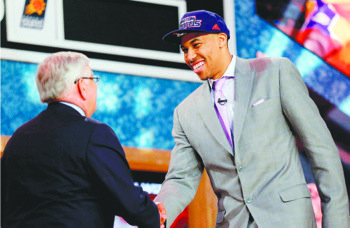 Otto Porter Jr. (Courtesy photo)
Stories this photo appears in:

I believe that the Washington Wizards need to have Otto Porter in the starting lineup so that he, Beal and Wall can grow and get used to each other's moves on the court.

Former Hoyas Star Buys Lunch for Homeless Man
Otto Porter Jr. has only received a small taste of the high life that comes with being a first round draft pick in the NBA. But that didn't stop him from performing what has fast become the most talked-about act of kindness in the District of Columbia.