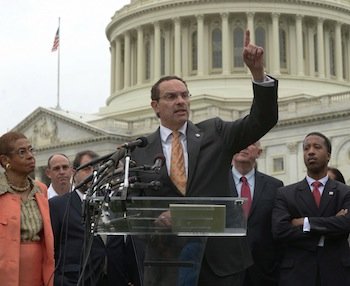 D.C. Mayor Vincent Gray, accompanied by Congresswoman Eleanor Holmes Norton and others, makes his case for fiscal autonomy on Capitol Hill during the recent 16-day federal government shutdown. Gray and Norton were able to extract a one-year deal from Congress.
Stories this photo appears in:

Gray and Norton's Persistence Pays Off
The District of Columbia scored a significant but temporary victory last week when the Obama administration and Congress freed up the city's local funds and agreed to allow city officials to spend its revenue unfettered for fiscal year 2014.