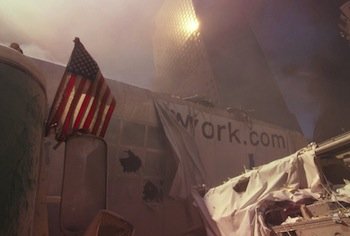 An American flag is seen amid the rubble on Sept. 11, 2011, following a terrorist attack on the World Trade Center in New York City. (Courtesy of loc.gov)
Stories this photo appears in:

What can the public possibly learn from the 28 pages of secrets that have been hidden since 9/11 concerning the Saudi Arabian royal family's involvement and even possible support for the attackers?

Just as we should not condemn any race or ethnicity for the actions of a few, nor should an entire religion be condemned because of the actions of some.

Understandably, hardly any of us was equipped at the time to handle the aftermath of Sept. 11, let alone the bias and prejudices that it spawned. In the process, though, the best was ultimately brought out in all of us.