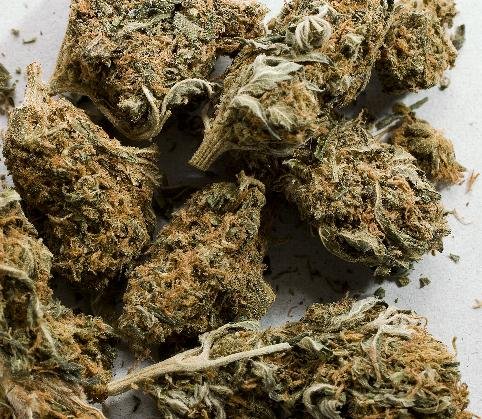 Stories this photo appears in:
Marijuana in the District of Columbia is now legal after a law went into effect at midnight Thursday, despite warnings from congressional Republicans.
But New Law Fails to Include Legal Sale of Product
As expected and by an overwhelming majority, D.C. residents voted to legalize marijuana possession on Election Day, Tuesday, Nov. 4, following Colorado and Washington state.
As of Wednesday, anyone caught in possession of less than 10 grams of cannabis in Maryland began receiving citations rather than face criminal prosecution. It will be interesting to see if anti-marijuana advocate Maryland Rep. Andy Harris introduces legislation to block Maryland's new law.
T.I.E. D.C. Hopes to Defeat Initiative 71 on November Ballot
As D.C. voters consider whether they want to legalize marijuana, a diverse group of residents has joined forces, urging the community to say no.
As of midnight July 18, D.C. residents caught carrying less than an ounce of marijuana will get a $25 ticket because the decriminalization law went into effect. There are still unanswered questions but this is a good first step.
Like clockwork, one of the District's congressional overlords has seen fit to interfere in the internal affairs of our city.
A pro-marijuana campaign submitted Monday roughly 57,000 signatures to the D.C. Board of Elections to get on the Nov. 4 general election ballot an initiative which would authorize the use and the limited growth of marijuana in the District.
The D.C. Council approved a bill Tuesday to decriminalize possession of small amounts of marijuana in the city.
President Obama recently made perhaps the strongest endorsement by any sitting president on relaxing marijuana laws.
The D.C. Council committee that deals with public safety issues approved a bill Wednesday that would make possessing and using marijuana a civil — rather than a criminal — offense.
The District of Columbia is joining a growing number of states and cities which are reversing their positions with regards to marijuana use.
Every year, thousands of young, primarily black men are arrested for marijuana possession and for the vast majority, that act will have a tremendous impact on the course their lives take going forward.
Far too many of our young people have had their lives ruined in the court system for possessing small amounts of marijuana.
A bill to decriminalize possession of small amounts of marijuana has been introduced by a D.C. Council member and it appears that he has a large number of District residents who support his efforts.