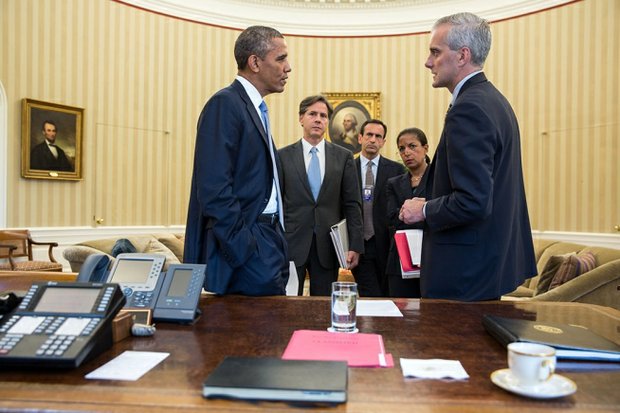 President Obama talks with advisers in the Oval Office on Sept. 10, 2013. Attendees include (from left) Tony Blinken, Deputy National Security Adviser; Phil Gordon, White House Coordinator for the Middle East, North Africa, and the Gulf Region; National Security Adviser Susan E. Rice; and Chief of Staff Denis McDonough. (Pete Souza/White House)
Stories this photo appears in:

It is now generally accepted as fact that on Aug. 21, 2013, a nerve agent, probably sarin gas was used on the Syrian civilian population. What is not known is who is responsible for the chemical attack.