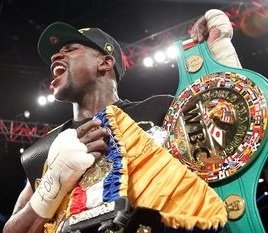 Floyd Mayweather easily defeated Saul Alvarez in a majority decision in Las Vegas on Saturday. (Tom Hogan/Hoganphotos/Golden Boy Promotions)
Stories this photo appears in:

Of course, a big sporting event is meant for a night of fun, but history shows us its always been more than that.

Once again, the king of boxing was victorious. Catch him while you still can, though, because he surely can't do this much longer.