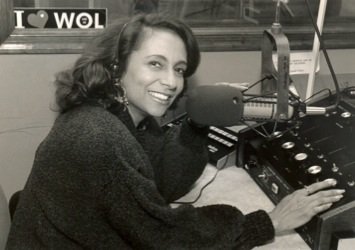 Cathy Hughes, who got her start working in local radio, went on to found the Radio One and TV One networks. Hughes and her media companies will be among the contemporary ethnic media and media of color featured in the Newseum exhibit, "One Nation With News for All." (Jason Miccola/Johnson Photography/Radio One, Inc.)
Stories this photo appears in:

This spring, the Newseum, in partnership with the Smithsonian Institution, will open "One Nation With News for All," an exhibit recognizing historical figures of color and ethnic groups in the U.S. media and their role as a voice for people of color and immigrants seeking citizenship.