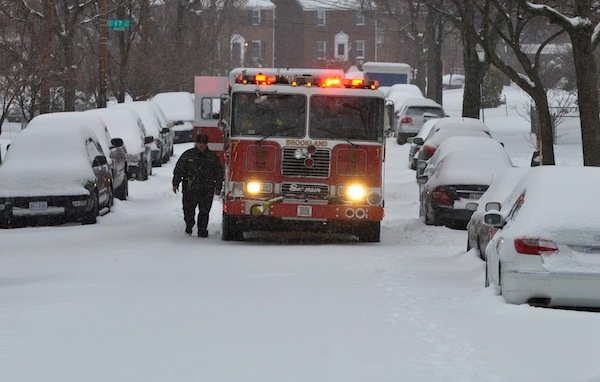 A D.C. fire engine attempts navigates a snow-filled street in Northeast en route to a call on Feb. 13, after a winter storm dumped nearly a foot of snow on much of the region.
Stories this photo appears in:

The D.C. metropolitan area, along with much of the East Coast, was slammed by a powerful winter storm that brought substantial amounts of snowfall, the likes of which not seen since 2010's "Snowmageddon." And it may not be finished.