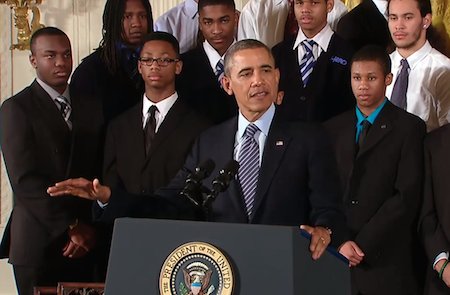 President Obama speaks Feb. 27 in the East Room of the White House in Washington in front of minority youth during an event to launch "My Brother's Keeper," an initiative to create and foster opportunities for boys and young men of color. (Courtesy of the White House)
Stories this photo appears in:

In all the hoopla surrounding President Obama's "My Brother's Keeper" initiative, overlooked is that fact that our young girls also need to be targeted for special attention.

There is real need for someone to do something in our community, but I wonder if this is what is needed.