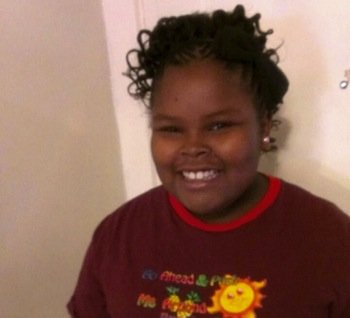 Jahi McMath was declared brain dead on Dec. 12. (Family photo)
Stories this photo appears in:

The parents of Jahi McMath, the 13-year-old California girl who was declared brain-dead late last year, now want her declared alive after doctors have found signs of brain functions, a family attorney said.

An attorney for the family of Jahi McMath, the 13-year-old girl California girl declared brain dead nearly a month ago, has confirmed that she's been moved from the Children's Hospital of Oakland to undisclosed location.