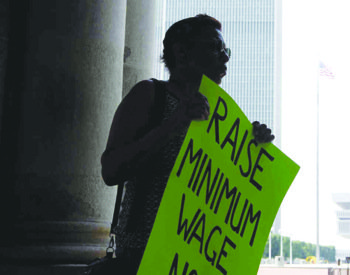 Courtesy photo
Stories this photo appears in:
For more than eight months, food service, janitorial and other staff employed by the federal government at the Smithsonian museums, Union Station, the Ronald Reagan Building and other federal installations, have been protesting and holding a series of one-day strikes. Why?
The GOP has ruthlessly sold the outlandish myth to millions that a hike in the minimum wage is a huge job killer.