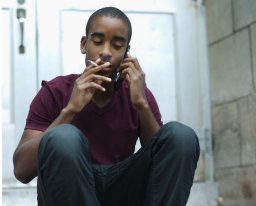 The surgeon general's latest report on tobacco use states that more than 5 million youth will die prematurely as adults as the result of smoking. (Courtesy of BET)
Stories this photo appears in:

Exposure to secondhand smoke is a particularly prominent health risk in the African-American community.

Prince George's Community College announced Monday it will prohibit smoking and tobacco usage on the Largo campus this fall, part of a new initiative to decrease the risk factors that contribute to preventable diseases associated with tobacco products.

It's been known for decades that smoking can cause cancer. But a report released Friday by the U.S. surgeon general suggests that tobacco consumption may also be linked with a growing list of other diseases such as asthma and tuberculosis.