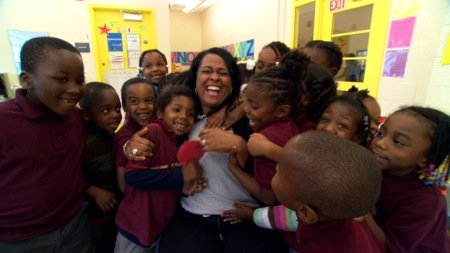 Kathy Hollowell-Makle was honored in November as the 2013 Teacher of the Year by the D.C. Public Schools system.
Stories this photo appears in:

D.C. public schools are encouraging students, parents and residents to show their love for city instructors as part of a nationwide celebration of teachers.

Kathy Hollowell-Makle, the District of Columbia Public Schools 2013 Teacher of the Year, will be among the invited guests sitting with first lady Michelle Obama on Tuesday during President Obama's State of the Union address.