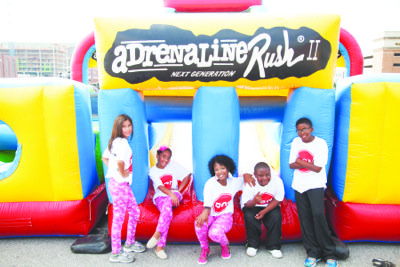 The Capital Kidds (from left: Tatianna Heridia, Alicia Heridia, Anyia Ward, Thomas Rogers, and James McGee), have turned heads with their catchy tunes about exercising and treating others with respect. The group, whose ages range from nine to 13, will launch a web series later this year.
Stories this photo appears in:

Local Group Provides Alternative Sound
The Capital Kidds, a local children's music group, has set out to challenge the status quo with its brand of "edutainment" – music that educates as well as entertains.