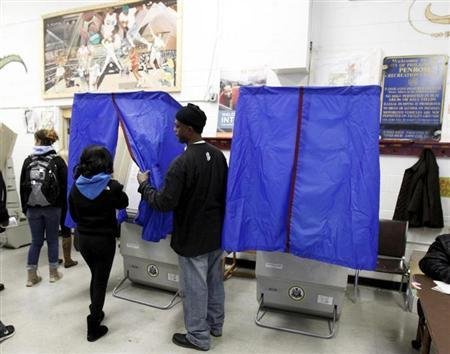 Pennsylvania had required government-issued identification to vote in all of the state's elections. (Courtesy photo)
Stories this photo appears in:

While it is true that the days of poll taxes, literacy tests and grandfather clauses exist in the pages of our history books, the old strategy of voter suppression is not sitting somewhere collecting dust on a shelf.

There are many peculiar things about the 2016 election cycle, but one of them is what is not being discussed.

Throughout American history, race has been a major factor in all politics beginning with the English occupation and the Westward drive of settlers to conquer and slaughter the native peoples, according to an essay on race and politics by Malik Miah.

The stakes are high, both now and in 2016.

The NAACP told members of the Senate Judiciary Committee Wednesday that key provisions of the Voting Rights Act of 1965 struck down last year by the Supreme Court need to be reactivated to ensure citizens will be allowed to vote freely.

I agree that voting rights continues to be one of the most pressing civil rights issues faced by the Congressional Black Caucus.

Jotaka Eaddy, director of the NAACP Voting Rights Initiative, is elated over a recent court decision that prevents an appeal of Pennsylvania's strict voter identification law.